Ball-bearing 360° under load rotatable lifting point. High resistant lifting eye 180° movable. The special screws are 100% crack-tested as well as protected against corrosion. The table with the load capacities depending on the method of lifting as lifting gear, number of legs and angle of inclination is a part of the user manual and packed together with each lifting point.
Permissible usage
Load capacity acc. to the inspection certificate respectively table of WLL in the mentioned directions of pull (see picture 1).

Non permissible usage
Make sure when choosing the assembly that improper load can not arise e.g. if:
The direction of pull is obstructed
Direction of pull is not in the foreseen area (see picture 2)
Loading ring rests against edges or load
To calculate the necessary thread length (L):
L = H + S + K + X

H = Material height
S = Thickness of the washer
K = Height of the nut (depending on the thread size of the screw)
X = Excess length of the screw (twofold pitch of the screw)
L max. = n max.
Material: Alloy steel grade 10.
Marking: WLL, thread size and an individual serial number.
Note: Also available in special length (SL) and maximum lenght (MAXL) as well.
Safety factor: 4:1
Grade: 10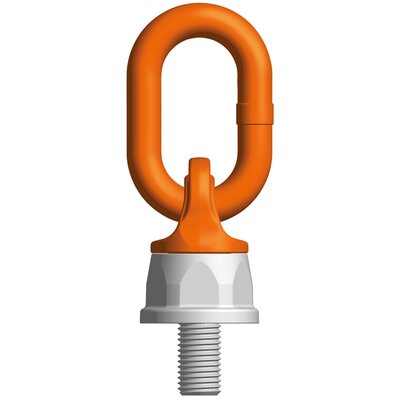 Lifting Eye Pewag PLDW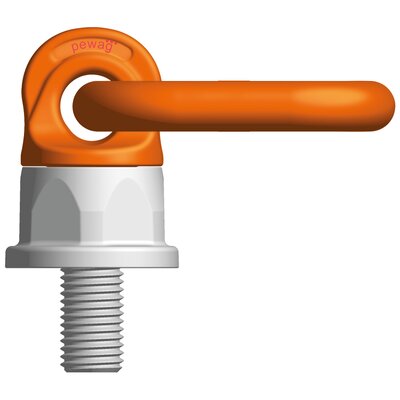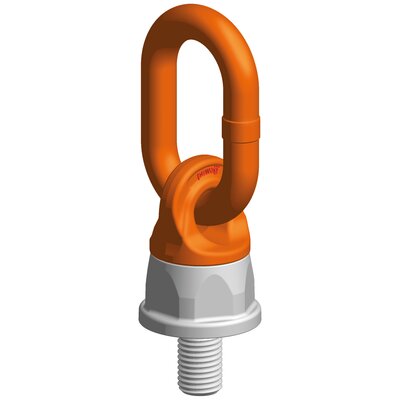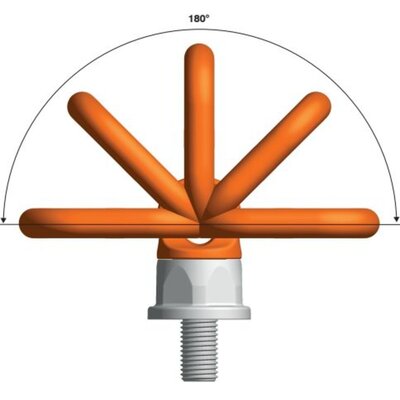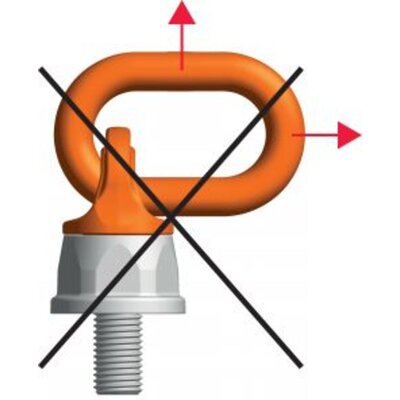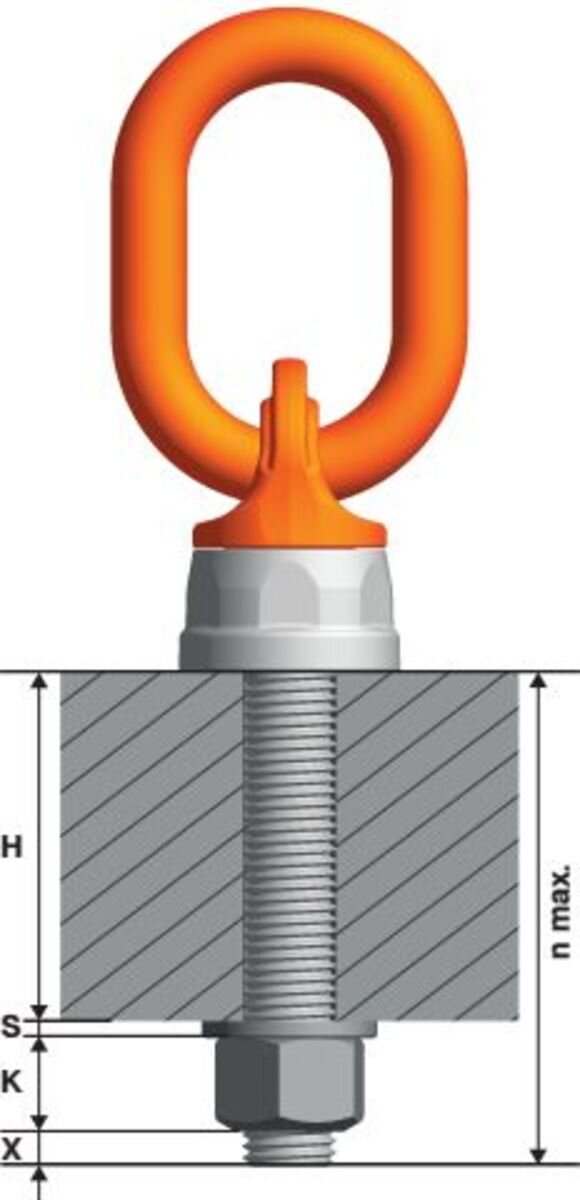 Select a row from the table below, then click the add to quote button
Download CAD
Download CAD by choosing the desired product from the table above and the format from the menu below. Click "Get CAD" and after the load reaches 100% you can click on the download icon to download it. Please note that CAD drawings are only available if the icon at the right side of the table above is colored and not grayed out.
To download CAD files, you must provide a valid e-mail address
Method of lifting




Number of legs

1

1

2

2

2

2

3+4

3+4

2

3+4

Angle of inclination

0°

90°

0°

90°

0°-45°

45°-60°

0°-45°

45°-60°

asymm.

asymm.

Code

Thread

Fastening torque

Load capacity

mm

Nm

tons

mm

PLDW M8

M8

10

0,6

0,3

1,2

0,6

0,4

0,3

0,6

0,4

0,3

0,3

34

PLDW M10

M10

10

1

0,5

2

1

0,7

0,5

1

0,75

0,5

0,5

34

PLDW M12

M12

15

1,4

0,7

2,8

1,4

0,95

0,7

1,4

1

0,7

0,7

34

PLDW M14

M14

25

2

1

4

2

1,4

1

2,1

1,5

1

1

34

PLDW M16

M16

30

2,8

1,5

5,6

3

2,1

1,5

3,1

2,1

1,5

1,5

34

PLDW M20

M20

80

5

2,5

10

5

3,5

2,5

5,3

3,5

2,5

2,5

46

PLDW M24

M24

150

7

4

14

8

5,5

4

8,4

6

4

4

50

PLDW M30

M30

230

10

6,7

20

13.4

9,4

6,7

14,2
10

6,7

6,7

60

PLDW M36

M36

450

12,5

8

25

16

11,2

8

16,8

12

8

8

75

PLDW M42

M42

600

16

10

32

20

14

10

21

15

10

10

75

PLDW M45

M45

600

16

12

32

24

16,9

12

25,4

18

12

12

75

PLDW M48

M48

600

16

12,5

32

25

17,5

12,5

26,2

18

12,5

12,5

75

PLDW M56

M56

800

28

24

56

48

33,9

24

50,9

36

24

24

95

PLDW M64

M64

800

28

25

56

50

35,3

25

53

37,5

25

25

95

PLDW M72

M72

1200

60

40

120

80

56,5

40

84,8

60

40

40

145

PLDW M80

M80

1400

60

45

120

90

63,6

45

95,4

67,5

45

45

145