Do you need a standby rescue team? We can provide them. Our standby rescue team monitors the safety of your people working at height or in confined spaces where there is a risk of a calamity. Before the start, the activities to be carried out are discussed and a risk inventory is carried out (from fall hazard to PPE and from oxygen deficiency to hazardous substances) the risk inventory leads to a safety and rescue plan. During the work, our team members remain alert to changes that may affect safety measures and rescue options.

Examples of locations where our rescue team has been deployed:

Confined spaces, including:

Bridge parts

On board of ships

Pontoons

Ground & retaining walls

Water treatment

Locks

Silo's
Work at height, including:
Telecom

Railway bridges

Football stadiums

Masts

Buildings

Ships

High-rise warehouse
Specifically applied to the risks of your location and activities, we can provide materials and personnel to overcome control measures (breathing air, gas measurement, manhole guards, rescue team, camera surveillance, medics, advice, etc.). Our rescue team members have extensive experience and are trained to rescue and evacuate at heights and in confined spaces. In the event of an emergency, the standby rescue team can provide first aid until the emergency services arrive.
For more information about our standby rescue services, please contact Bart Schoor at 06-14006440 or by e-mail at ropeaccess@mennens.nl.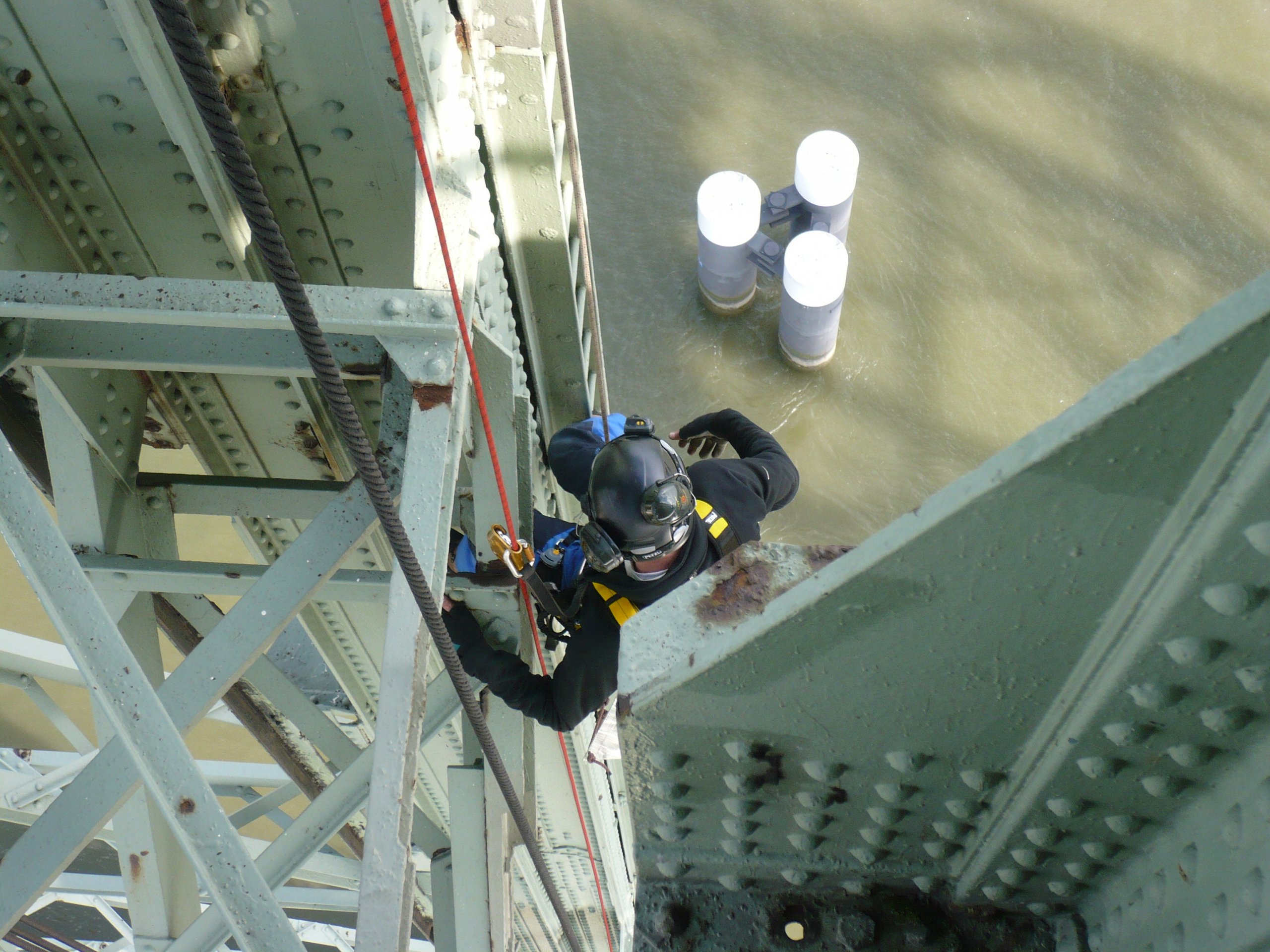 ---
Other Rope Access activities