Winch certified for hoisting persons and also loads. Easy to combine with Ikar tripods and other mobile anchor devices.
Standard: EN-1808 (2015).
European Machine Directive RL/2006/42/EG.
SWL: 300 kg.
Cable: stainless steel, diam. 6 mm.
Material: Corrosion resistant, partly stainless steel.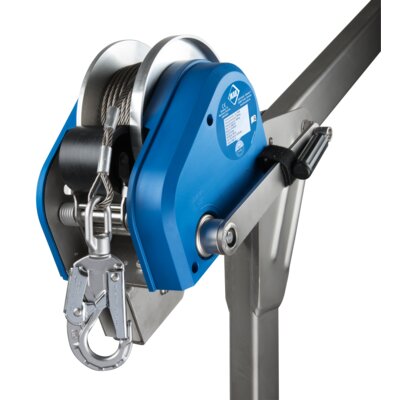 Currently this product cannot be added to an online quote. Please contact us directly for enquires.